Let's get Married!
Congratulations!
You have made the important decision to share your life with a partner that you love and is special to you! This day to must be as personal and close to your wishes as possible. Including your own spiritual preferences and specific experiences of course!
A special Ceremony, a wedding in Holland or in another Country on the loction you prefer, , performed by a registrar of marriages that is a professional, but also understands the way you would like it all to be.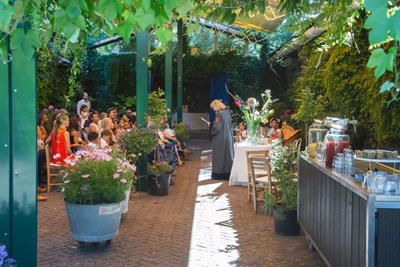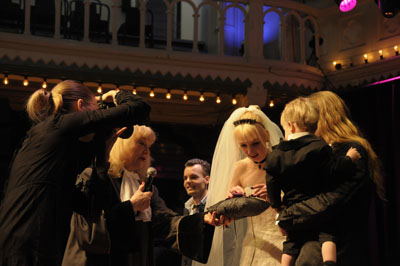 International Marriages I love to do as well:)

Trinidad &Tobago married Afghanistan! How nice is that!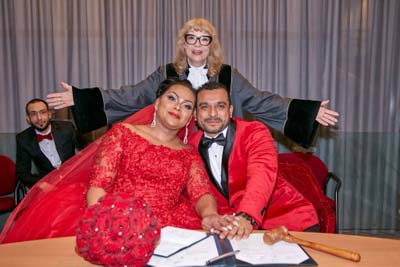 Hi Josina,

We want to thank you for the beautiful ceremony you made for us. Everyone was very happy especially Ray and I. Your special touches to the wedding including the ideas you have given us on how to make our wedding more special such as giving messages to our parents really made our wedding ceremony more special. You really officiated the wedding in a unique and special way and we have nothing but appreciation for everything you have done for us. You also allowed us to include our personal touches to the wedding such as the message from Ray's Pastor and Loes playing our favourite songs as well as our flower girls.We will never forget you and the special moment you help create for us. Like what all our guests say, it is truly a wedding to remember. For this, we thank you from the bottom of our hearts.

God bless and warm greetings,

Celina & Ray

In Paradiso on Valentinesday!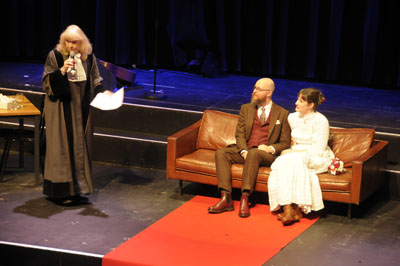 and in a Rebuild Farm in the old cow stall :)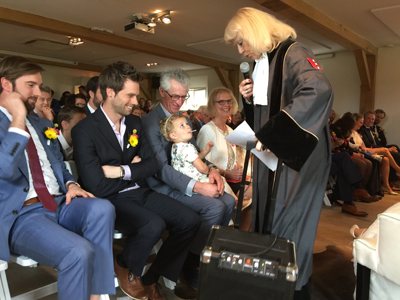 Maybe you want to light a candle for someone who was very dear to you. Maybe you have a special request , or someone speaking or singing or play music.Maybe there are children that would "marry along with you " as well. Maybe you want to Renewal your Vows, say Yes again to each other :) Thats absolutely possible also with a ceremony and everything you would likeit to be :)
We discuss all of your needs and wishes during the interview and after the initial contact, we will stay in touch via telephone or e-mail as often as is necessary. I prepare myself thoroughly to make this day really special for you.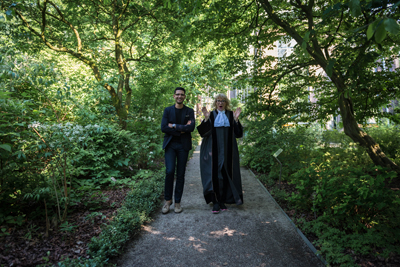 I also carry out ceremonies abroad, think about a beautiful chateau, on a mountain, or somewhere at a beach with your feet in blue water, or in a airballoon, etc... these ceremoniers are not official but still a wonderful way to say yes to each other.
In 1998, I was confirmed by oath by the Court of Justice in Amsterdam as an official "Wedding Registrar". In Dutch it's called "Trouwambtenaar"
Since that time, I have performed over 3000 Weddings and Civil partnerships. Brides and Grooms of different nationalities, Weddings between women/woman and between men/men. People of all ages between 18 to 83.
Every wedding is unique, for me its this variety that makes my job so interesting, and therefore the contents of each ceremony is really important.
My introduction and speech is tailored to each couple; it is developed by the information I receive from each partner.
When you want get married in Amsterdam, and you like me to carry out your ceremony; I have contracts with the City of Amsterdam and OuderAmstel. You can ask for me as your Registrar then, they decide if I can carry out your Ceremony.

Just call me when you have questions:) +31 (0) 290 970 97
'I enjoy the personal challenges to put in every effort to make your wedding ceremony as personal and warm as possible'.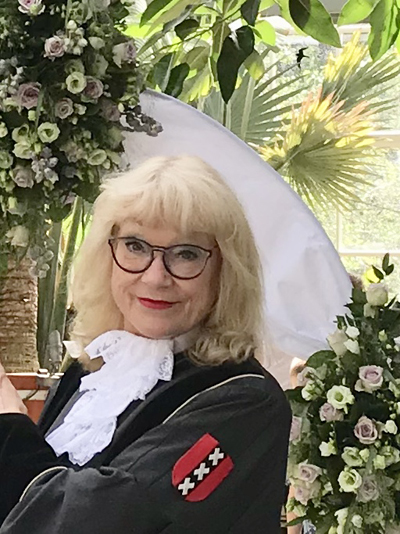 About me
I studied at the Famous Artists Schools of America and graduated in illustration, advertisement, free painting and drawing. studied under Ben Stahl, Al Parker, John Whitcomb, Fred Ludekens, Peter Helck, got my papers in 1967 and then decided to become a .....singer!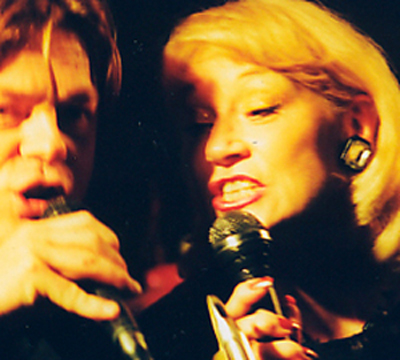 As a professional singer I worked successfully in the Netherlands, the Carribean, and Europe. Made several albums and had my own radio and personality show on the Dutch Television. Worked in all Dutch Theaters and was a guest in many radio and television shows.
I travelled around the world and performed in so many tv and -radio shows in so many countries. I presented for 6 years a mega open air Sport- Music Festival with an audience of over 20.000 people. In Spain I was appearing for 4 years on Spanish television and in the years after that I became the leading lady of the well known close-harmony trio ''The New Shepherds'' and after that of ''Close Encounter'' and was leader of my own 7 mans jazzband.
During all these years of travelling I continued painting and drawing and was inspired by the countries I visited.
Many exhibitions followed and are still going on.
All this experience comes together in this great work:
marrying couples!!
Let's Get Married!
Costs for renting me as special wedding registrar on a location Outside Amsterdam are besides the "leges" you pay to the cityhall of the city where you get married. Inside Amsterdam you have to ask specially for me as your registrar and the City Hall will decide if I can carry out your Ceremony.

Call me when you have questions about this.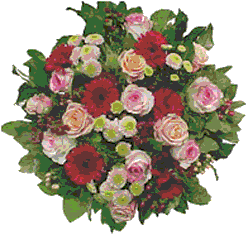 The Little Church in North Amsterdam
a Yewish Wedding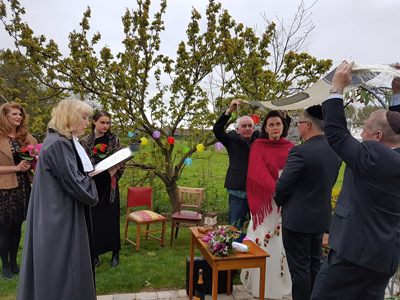 De Kleine Werf. "A real old Shipyard in the middle of Amsterdam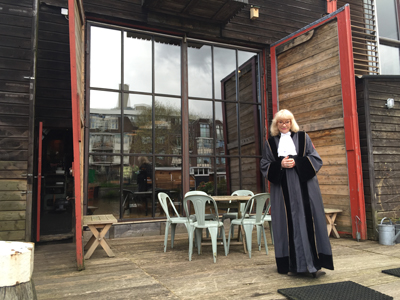 A Royal Wedding. A Italian Prince married a Dutch Lady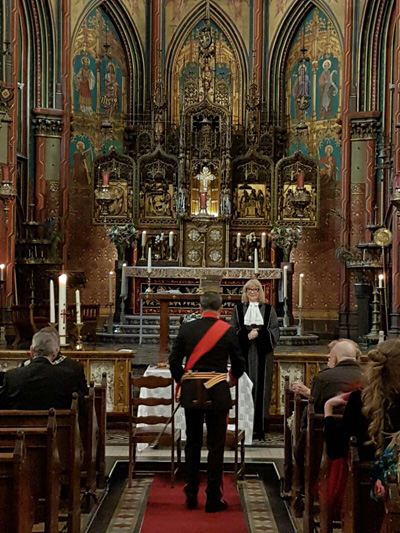 In the Hortus Botanicus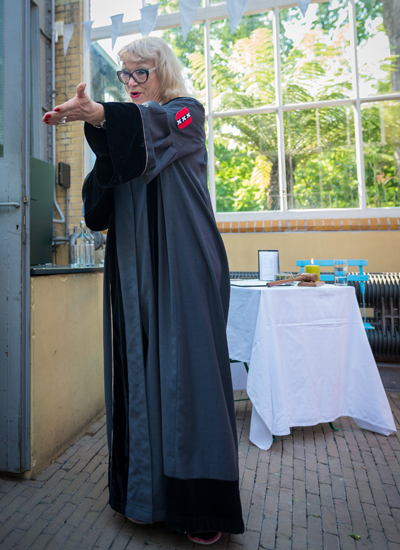 Rijk van de Keizer Geuzeveld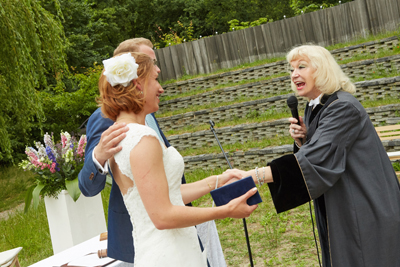 IJ- Tower Amsterdam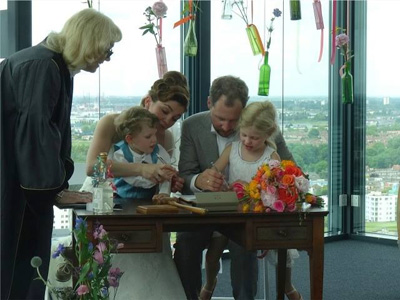 Here I do the ceremony for my own Daughter!!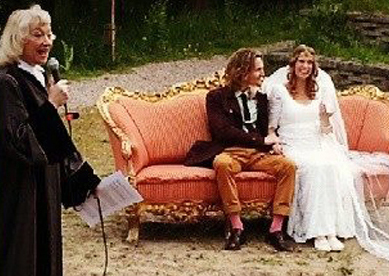 Haarlem. Teylersmuseum